Samantha Walker Performance Horses
Congratulations!
So proud of all my kids who worked hard at the 2015 POA Congress! From left to right: Jill Pfisthner and How Do I Look with a Congress Championship, multiple Top Five and Top Ten awards and her Supreme Championship award, Madyson Buchanan and One Hot Mocha with a Reserve Championship and multiple Top Ten awards, Madison Ochoa and JPR Intense Dreams with mutiple Top Ten awards, and myself and Dutch Rumour Has It with our Reserve Championship and our darn cute mascot, Roo!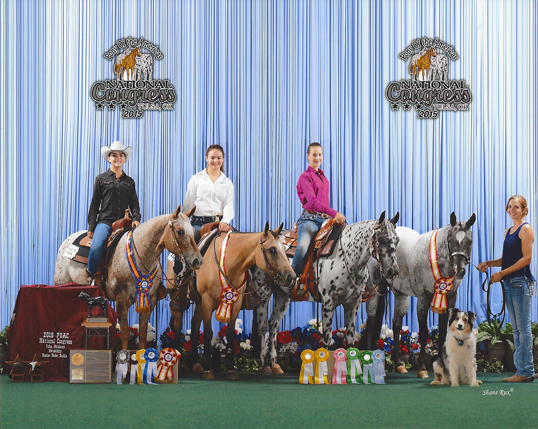 Jill's win photo!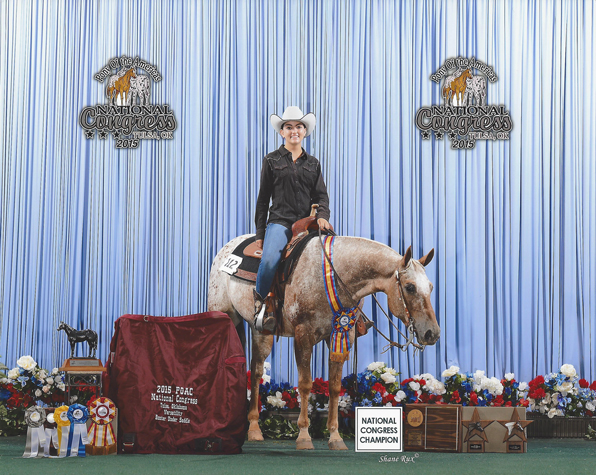 _________________________________________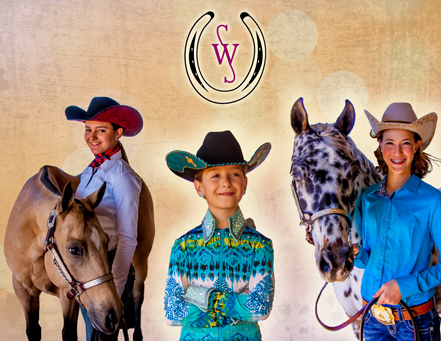 Performance Training through clear communication and gentle reins.
Samantha is a horse trainer located in North Scottsdale, Arizona. Samantha provides performance training that will unite you and your horse into a winning show team! Contact Samantha for an evaluation of your horse today!
Samantha also provides lessons for people of all ages, with students as young as three  She offers private lessons by appointment as well as group lessons. Group lessons are open to students who have attended at least one private lesson with Samantha before. Call or Email Samantha today to set up a lesson or put your horse in training with her!
Don't forget if you are looking for a quality horse to check out her horses for sale!